New Perspectives on Deindustrialization (Part 1)
May 14, 2021 @ 10:00 am

-

12:00 pm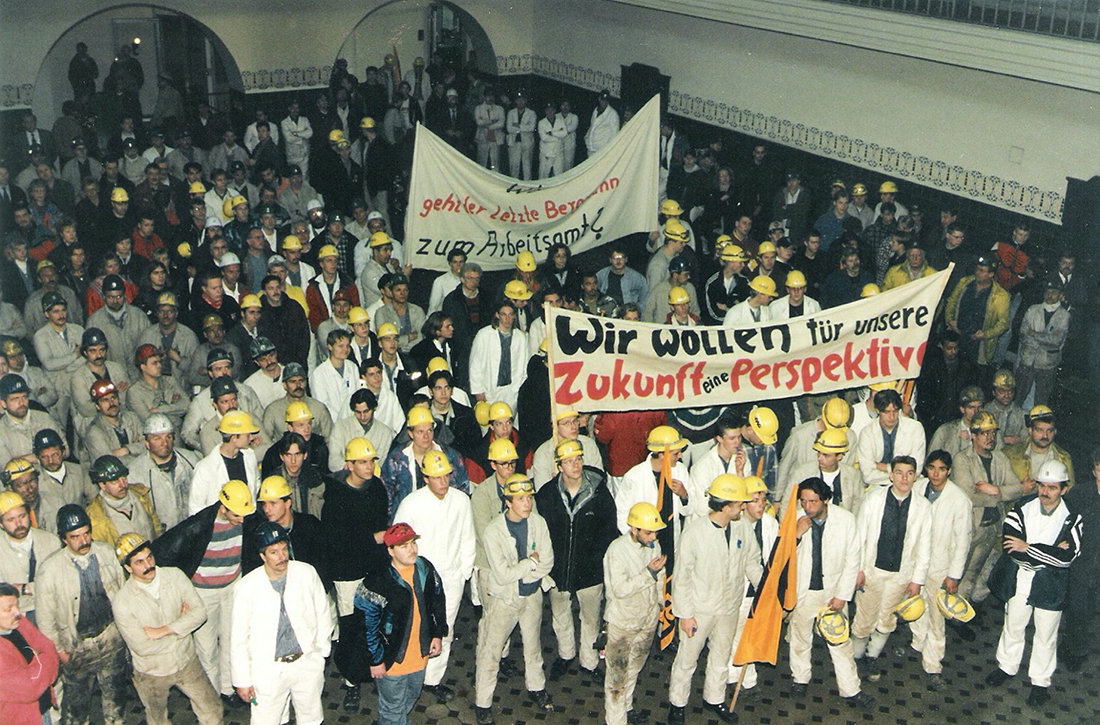 The Deindustrialization & the Politics of Our Time (DePOT) project has organized a two-part Round-Table Series that invites recent authors of books and special issues on deindustrialization to speak to their major findings and what their overall intervention is to the field. The panelists include leading scholars across the humanities and social sciences in North America and Europe as well as museum and policy professionals. After everyone has presented, there will then be a Question & Answer period.
Chairperson: Jackie Clarke
Marion Fontaine and Xavier Vigna – special issue on "La désindustrialisation, une histoire en cours", 20/21: Bulletin d'histoire
Stefan Moitra and Katarzyna Nogueira – special issue on "(Post-)Industrial Memories. Oral History and Structural Change," Bios: Zeitschrift für Biographieforschung, Oral History und Lebensverlaufsanalysen
Ewan Gibbs – Coal Country. The Meaning and Memory of Deindustrialization in Postwar Scotland
Mike Waite – On Burnley Road: Class, Race and Politics in a Northern English Town
Cédric Lomba – La restructuration permanente de la condition ouvrière. De Cockerill à ArcelorMittal.
Tracy Neumann – Remaking the Rust Belt: The Postindustrial Transformation of North America
Jason Hackworth – Manufacturing Decline: How Racism and the Conservative Movement Crush the American Rust Belt
Gabriel Winant – The Next Shift: The Fall of Industry and the Rise of Health Care in Rust Belt America
Stefan Berger – Constructing Industrial Pasts: Heritage, Historical Culture and Identity in Regions Undergoing Structural Economic Transformation
***
This event will be taking place in English, with presentations in French translated to English via closed captions. If you have any additional access needs please contact the organizer.
Cover Image: Coal miners protesting at the Friedrich Heinrich/Rheinland colliery in the town of Kamp-Lintfort in March 1997. There was a wave of miners' protests in Winter and Spring 1996/97 as the German Federal Government planned to cut subsidies which would have meant a loss of 60,000 jobs in less than ten years. The banner in front reads "We want a perspective for our future". Photo courtesy of Betriebsrat Bergwerk West.