DePOT is very excited to welcome several new affiliates to its team!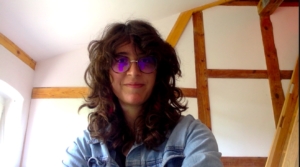 Èlia Casals-Alsina
Èlia Casals-Alsina graduated in Musical Performance at ESMuC (Barcelona) and obtained a bachelor's degree in Humanities and a master's degree in Cultural Management at the UOC, in all three cases with honours in the final thesis. In 2020 she was awarded a Santander-UdL pre-doctoral scholarship and began her PhD studies at the UdL (University of Lleida) as part of the "Territory, heritage and culture" programme under the direction of Dr Paül i Agustí. Since then, she teaches the subject "Cultural and city tourism" at this university.
She has done study stays and internships in Germany and Italy and has professional experience in the fields of music performance, teaching and cultural management. In the academic field, she has been awarded mobility grants to perform fieldwork in the Ruhr Valley (Germany) and in Torino (Italy) in order to develop a transnational comparative study for her thesis, that examines the role of cultural policies and urban regeneration in post- industrialised contexts. She has presented part of her research in the 2022 TICCIH Congress in Montréal (Canada).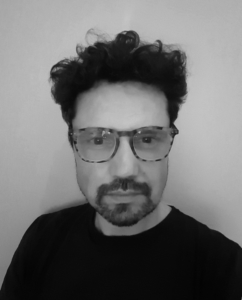 Michael Bianchi
Michael Bianchi is a doctoral assistant at the Faculty of Architecture of the University of Liege. After having practiced architecture and urban projects for 25 years, he now teaches architecture and territory project in the master course 'Territory, Space, Places' (Terri_L) and develops a Ph.D. in the laboratory 'ndrscrLab/Architecture and Politics', under the supervision of Eric Le Coguiec. His research studies the past, current and future (potential) developments of the industrial city, with the city of Charleroi as a research field. It focuses on the way urban politics try to face economic and cultural decline, torn between neoliberal doctrines, rising inequalities and ecological injunctions.
In 2019, he joined the Urbagora association, an association based in Liège and dedicated to urban debate, citizen training, information on urban issues and production of projects and counter-projects, with social and ecological aims. He is also a member of the editorial board of the review 'Dérivations', a review published since 2015 by Urbagora which is devoted to urban issues and combines scientific contributions, literary texts and graphic expression. He is currently coordinating, with Gregorio Carboni Maestri, the issue 8 of the journal, which will be devoted to the conditions of spatial critique (publication scheduled for fall 2022).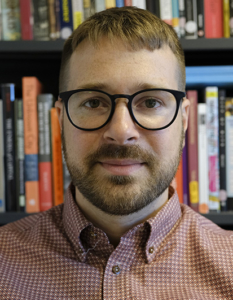 Brian Rosa
Brian Rosa is a Marie Sklodowska-Curie Research Fellow at the Department of Humanities, Universitat Pompeu Fabra (Barcelona). His research focuses on urban redevelopment in the wake of deindustrialization, landscapes of urban infrastructure, political debates about urban heritage and preservation, gentrification, visual methods, and the spatial and cultural politics of urban transformation in Spain, the United Kingdom, and the United States. He holds a MRP in City and Regional Planning from Cornell University and a PhD in Human Geography from The University of Manchester. He was previously Assistant Professor of Urban Studies and Geography at the City University of New York and Lecturer in Urban and Community Studies at the University of Connecticut.
Rosa's work in relation to deindustrialization focuses upon the ideologies and practices of postindustrial urban redevelopment and the memory politics of industrial heritage practices. On the topic, he recently published "Deindustrialization Without End: Smokestacks as Postindustrial Monuments" (GeoHumanities, 2022). He is the co-editor of the book "Deconstructing the High Line: Postindustrial Urbanism and the Rise of the Elevated Park (Rutgers University Press, 2017).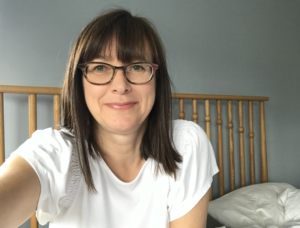 Lisa Taylor
Lisa Taylor has published on lifestyle media, factual welfare television and arts consumption. Her book 'A Taste for Gardening' (2008) was about the relationship between British garden lifestyle media and the classed aesthetics of gardening. Drawing on the interdisciplinary turn to spatiality and affect and using participatory methodologies, she examines peoples' affective interactions with place. Her recent work tackles the impacts of wider socio-economic policies upon local communities, such as the de-valuing of spaces 'left behind' by de-industrialisation. Arguing for care provision and healing opportunities, her current collaborative project 'Intertwining Threads' uses arts methodologies as a means to foster cohesion in circumstances where communities are eroded or divided.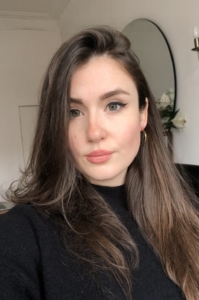 Kate Wilson
Dr Kate Wilson is an early career researcher studying the history of culture and place. She currently works at the Scottish Oral History Centre at the University of Strathclyde as a Research Assistant with Professor Arthur McIvor and Dr Yvonne McFadden, developing key projects including The Lost Villages: Oral History of Deindustrialisation in East Ayrshire, Scotland and Deindustrialization and the Politics of Our Time. She is also developing new Knowledge Exchange projects and partnerships for the Centre. She completed her AHRC-funded PhD in the department of English and the Scottish Oral History Centre in 2022. Her thesis 'Current living places and future utopias: community writing in Glasgow, 1967 – 1990' used oral history and archival research to examine Glasgow's community literature in the context of the city's urban change and deindustrialisation, illuminating the relationship between culture, identity, grassroots politics and the state in post-war Scotland.