Deindustrialization and Reindustrialization in South Asia: Enclaves of Inequality, Precarity, and Prosperity
May 18 @ 9:00 am

-

11:00 am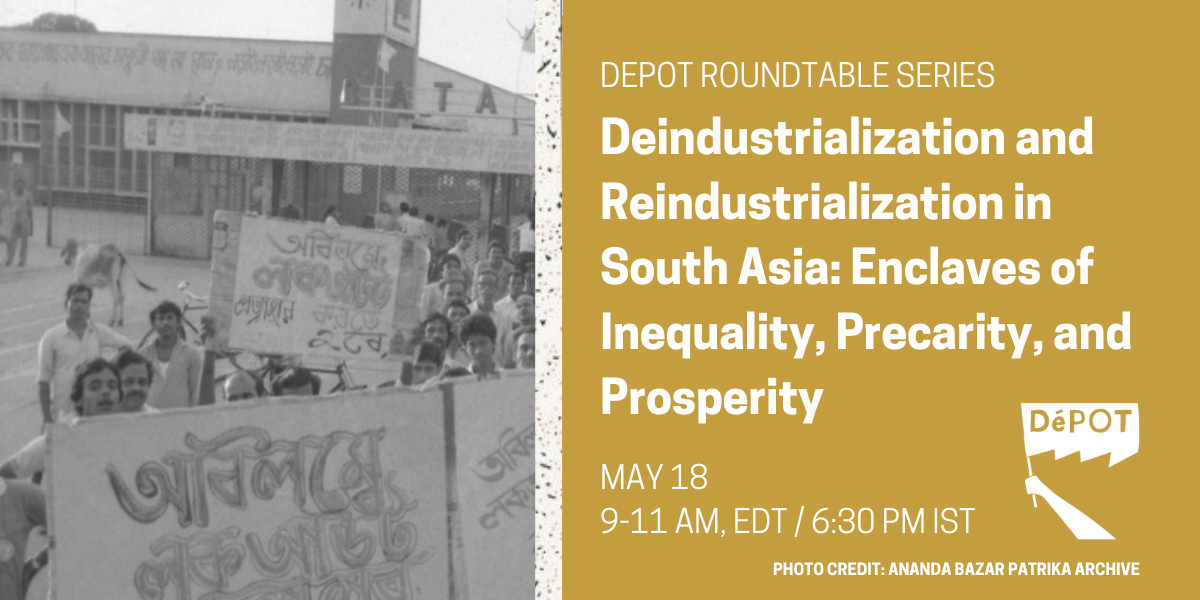 Deindustrialization and Reindustrialization in South Asia: Enclaves of Inequality, Precarity, and Prosperity
South Asia experienced one of the fastest growths in the global economic space before the COVID-19 pandemic struck in 2020. The uneven and combined development of the region's nation-states created an offshore service market for the developed North. This seamlessly established the capital flow from the global North to South Asia.
In South Asia, it is the simultaneous deindustrialization and reindustrialization that has integrated the region with the financial and industrial world.
While the region needs the North's technology (e.g. big data, artificial intelligence & cloud computing) as well as capital (e.g. pension and hedge funds), the North leverages the cheap labour and natural resources of the region to get cheap consumer goods from and creates low-wage employment in the South Asian countries. One complements the other. This is one of the vital conditions in keeping the North's 'new economy' going.
However, the stellar growth of the service sector in South Asia has led to the closure or stagnation of its organized manufacturing industries. Optimum use of technology, cheap labour from the countryside, and cheap capital from the global North are the basis of service sector-led reindustrialization in South Asia.
The round table will interrogate the historical conditions that made the region a service sector hub at the expense of stagnation and closure of the manufacturing sector and how it has impacted the everyday living experience of the labouring population.

Register on Eventbrite to get the Zoom link.


Organizer: Dr Indranil Chakraborty
Moderator: Dr Piyusha Chatterjee
Speakers:
Dr. Anirban Acharya, Professor of Practice, Political Science, Le Moyne College, Syracuse, USA

Dr. Subho Basu, Associate Professor, History and Classical Studies, McGill University, Montreal, Canada

Azizur Russel, Doctoral Candidate, History and Classical Studies, McGill University, Montreal, Canada

Sartaj Khan, Independent Researcher, Karachi, Pakistan

Dr. Atreyee Majumdar, Associate Professor, Social Sciences, National Law School of India University, Bengaluru, India

Dr. Indranil Chakraborty, Horizon Postdoctoral Fellow, Department of History, Concordia University, Montreal, Canada

Dr Dipak Gyawali, Social Sciences Baha, Kathmandu, Nepal