DePOT Annual Conference: The Politics of Industrial Closure
June 23

-

June 24

Free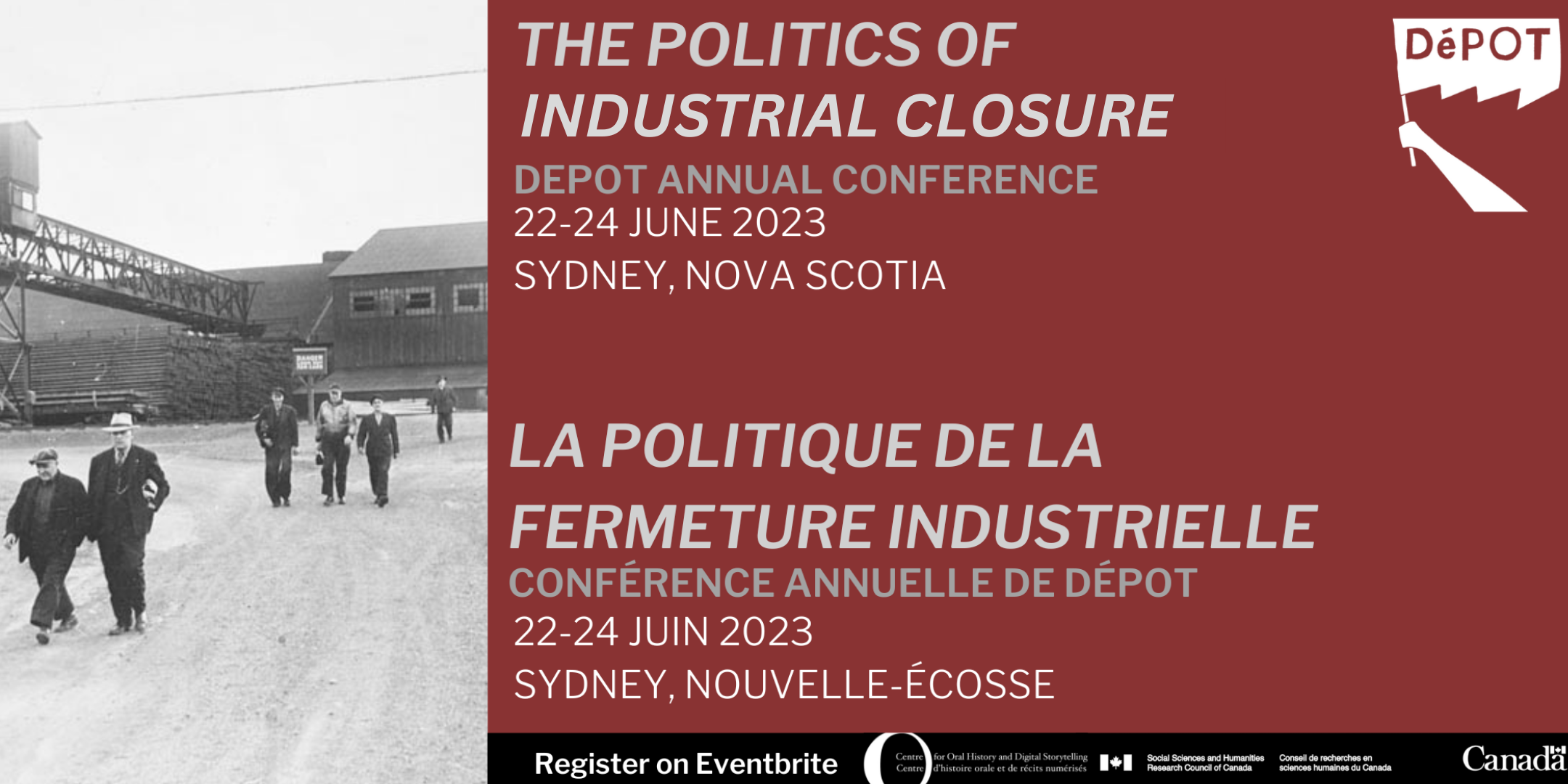 Le français suit:
The DePOT Politics of Industrial Closure conference will focus primarily on the "how" and "why" of mine, mill and factory closings, the wider restructuring of the international division of labour, as well as the societal debates about the nature of economic change. Political economy concerns are therefore central as are studies focusing on working-class resistance, concession and loss. We are also interested in the beginnings of industrial heritage recognition as well as arts-based responses to industrial closure.
While registration on Eventbrite is encouraged to help with conference organizing, community walk-ins are welcome and encouraged!
If you have any questions about the conference or your registration, please email deindustrialization@concordia.ca
Keep an eye on our website for a preview of the program and other news.
You can find the final program here.
____________________________________________________________________________________
La conférence du projet DéPOT sur "La politique de la fermeture industrielle" se concentrera sur le "comment" et le "pourquoi" des fermetures de mines, de moulins et d'usines, ainsi que sur la restructuration plus large de la division internationale du travail et les débats sociétaux concernant la nature du changement économique. Les questions d'économie politique sont donc centrales, tout comme les études portant sur la résistance, les concessions et les pertes de la classe ouvrière.
Nous encourageons les participants à s'inscrire sur Eventbrite en avance pour nous aider à planifier la conférence, mais nous encourageons les membres de la communauté à venir même sans billet!
Si vous avez des questions sur la conférence ou votre inscription, veuillez nous rejoindre à deindustrialization@concordia.ca
Gardez un oeil sur notre site web pour voir un aperçu du programme.
Vous pouvez consulter le programme finalisé ici.