Roundtable: Energy Transitions and Deindustrialization
March 15 @ 10:00 am

-

12:00 pm

Free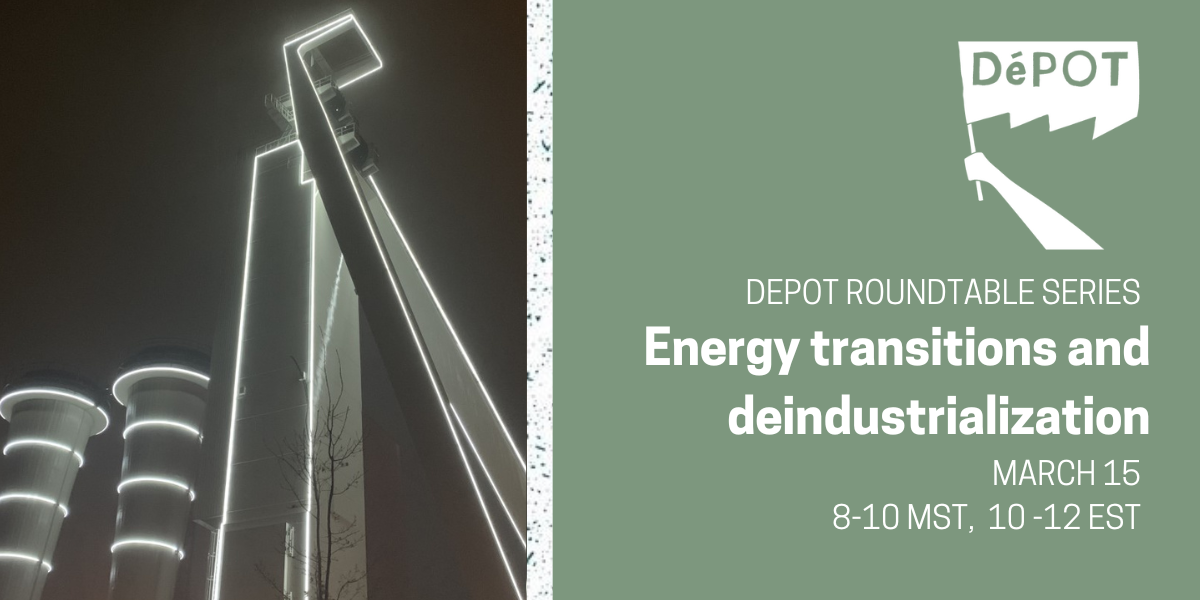 Current discussions around job losses in fossil fuel industries in North America and Europe and a just transition in response to climate change have called attention once again to the close relationship between deindustrialization, industrial transformation, and energy transitions. This panel will examine the role of energy in deindustrialization and industrial transformation processes, addressing both conceptual approaches and empirical case studies from various countries. Panelists will revisit past examples of deindustrialization, especially in coal mining, to reframe them as energy transitions and engage more explicitly with their energy histories and stories. Events in the 1970s, including but not limited to the multiple energy crises which have led to the emergence of the political concept of energy transition, serve as examples for the complex interplay between labour, environmentalism and energy production. Fifty years later, we still discuss energy transitions but do not necessarily agree on how it should be happening and how we support workers who will lose their jobs as a consequence of these major transformations of energy systems which are also always inherently social systems.
Register on Eventbrite to get the Zoom link!
Please note: This online roundtable will be recorded and later uploaded to DePOT's YouTube channel.
Speakers
Anna Bettini, University of Calgary
Petra Dolata, University of Calgary
William Gillies, Concordia University
Jeff Manual, University of Southern Illinois Edwardsville, Fulbright Canada Research Chair, University of Calgary
Chad Montrie, University of Massachusetts Lowell, Fulbright Canada Research Chair, University of Calgary
Robert Suits, University of Edinburgh
Amber Ward, University of St. Andrews