Deindustrializing Eastern Europe
January 13 @ 9:00 am

-

11:00 pm

Free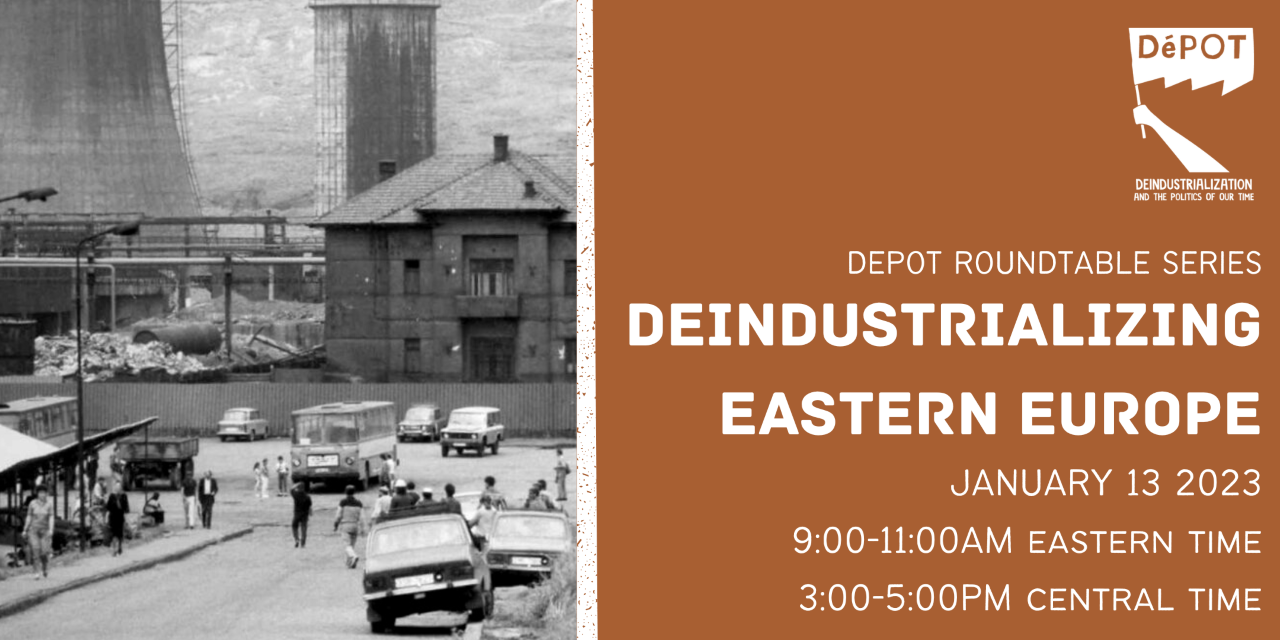 After the collapse of Communism in East Central and Eastern Europe, most countries transitioned rapidly to liberal capitalist regimes. This transition process was often characterized by neoliberal strategies for transitioning which resulted in accelerated processes of deindustrialization, as many of the industries that operated under Communism either were not profitable under capitalist market conditions or were bought up and subsequently destroyed by their western competitors. This panel will examine deindustrialization processes in post-Communist countries and ask about their politics. Furthermore, the panel will also examine to which degree deindustrialization was followed by industrial heritage inititatives or whether the vanished industries were quickly demolished with little material heritage still reminding people of their previous existence. What memories of an industrial past and of deindustrialization processes exist in various East European countries and can we see differences and similarities between them. Among our panelists are experts from Poland, Hungary, the Czech Republic and the successor states of the former Yugoslavia.
Chairperson: Stefan Berger, Institute for Social Movements, Ruhr University Bochum, and Juliane Tomann, University of Regensburg
Speakers:
Magda Rez-Wozniak, University of Warsaw
Joanna Wawrzyniak, Head of the Social Memory Laboratory at the Institute of Sociology, University of Warsaw.
Gyorgyi Nemeth, University of Miskolc, Hungary
Tibor Valuch, Research chair at the Center for Social Sciences, Hungarian Academy of Sciences Centre for Excellence
Andrea Pokludova, University of Ostrava, Department of History and Center for Economic and Social History
Ulf Brunnbauer, Director of the Institute for East and Southeast European Studies and chair of Southeast and East European History at the University of Regensburg
Reserve your tickets on Eventbrite!
If you're in Montreal, you can join us at COHDS at Concordia University to watch the roundtable.